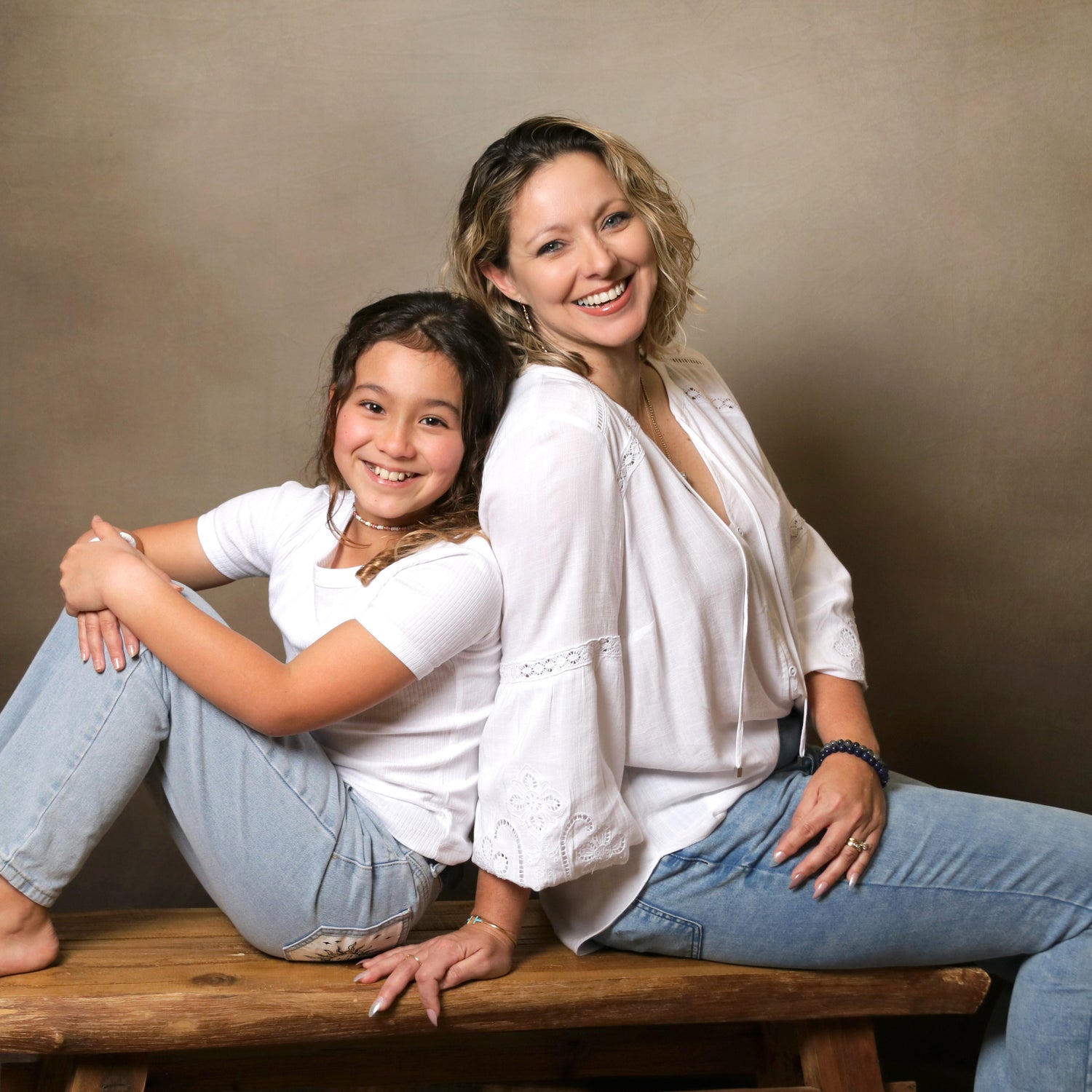 welcome to the store...
Natural Witch is a mother/daughter team inspired by the healing power & intentions of crystals. Alongside the magick of tarot & spirit guides.
From the earliest memories I have, I've always cherished nature & the magick of healing. Creating my own potions & spells, to sitting outside at midnight under the moon & stars with nature all around me, always having vivid dreams & a gift of the sixth sense. I was conscious of some type of spiritual connection within me but did not fully understand as a child of my spiritual pathway. Now I am older & have embraced & developed my intuition & healing ability, that psychic incredible things started to happen. Alongside with my beautiful 9-year old daughter; Mia (an Empath) – by sharing our energies with the world we hope to help guide & uplift the energy of each soul with one crystal at a time & spiritual blessings for all.
We are divine beings, in the protection of spiritual grace & empowered to create positive influences for the greater good. 
Inspired by a deep love for magick & crystal vibrations!!
ethically sourced

Our witchy items are sourced from across the world, chosen for their ancient history, sacred wisdom, spellbinding beauty & good vibe! 

Australian based & shipping

Natural Witch is located in Qld, Australia.

We only ship within AUSTRALIA.

Free AU shipping on orders $75+

Payment Options Available

Afterpay, Paypal 4, Square Payments Available

Love Now, Pay Later